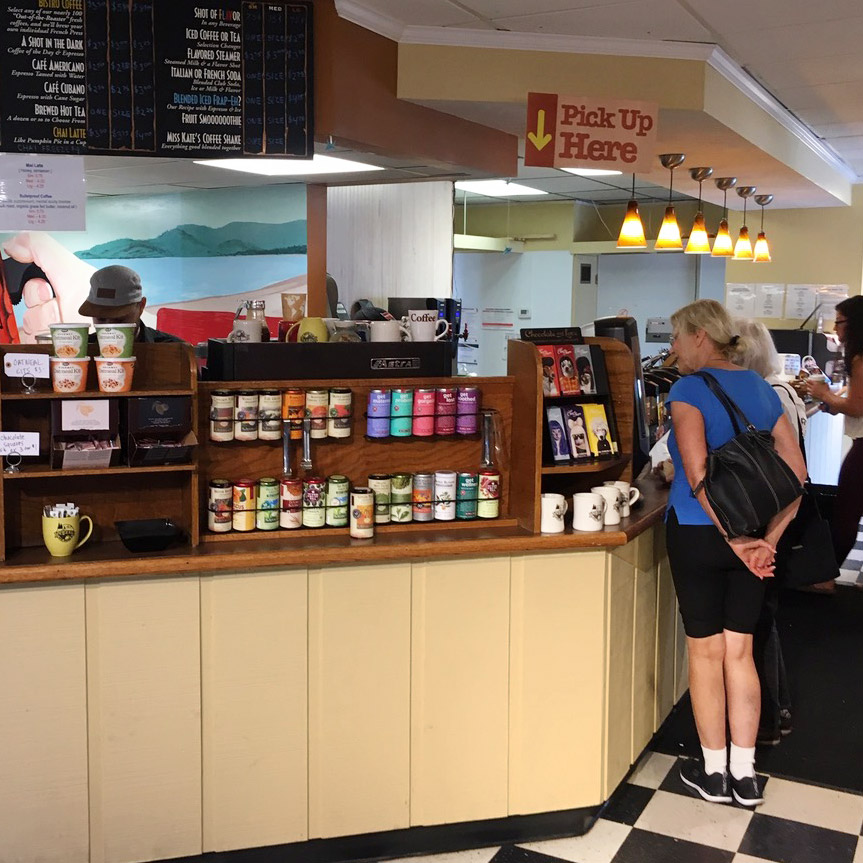 All of our over 100 coffees are on display and ready for purchase in our Glen Arbor retail store. Our unique display allows you to pull down the casks and smell the individual coffees, getting a whiff of the fresh-roasted aroma, and allowing you to compare different coffees.
Wonder what it tastes like? We can brew up a small sample for you (at the same price as a cup of coffee). Every Leelanau Coffee is certified Kosher, and Organic coffees are USDA certified by MOSA.
Beyond beans, we sell a number of coffee-related items, from French Presses, Mugs, and our special Preserves, to the burlap bags in which our green beans are arrive.
Please visit us, and be sure and take home delicious coffee or a gift for your friends!