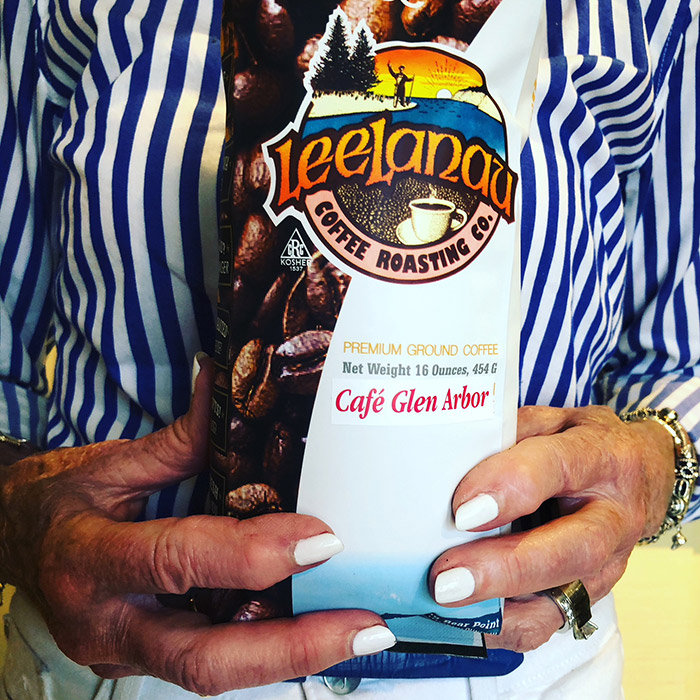 If your business or organization is looking to provide a quality product with its own unique identity, look no further than Leelanau Coffee Roasting! Using your design, or creating labels for you, Leelanau Coffee Roasting can help you brand coffee with your business's name, or that of your fundraising organization.
Call Steve at 800/424-5282, or email steve@coffeeguys.com for further details.
Let's face it: most fundraising items are mass-produced and fattening. Leelanau Coffee is different! Fresh roasted, calorie- and fat-free, and great for home or work, coffee is an ideal product, and has great profit potential for your organization. Download the Fundraiser Flyer PDF here.
There are over 5 billion cups of coffee consumed every day around the world, so no matter where you run your fund-raiser you will find coffee customers.
Good coffee is an affordable luxury that almost everybody can enjoy.
Coffee is fat-free with no calories.
The sense of smell is one of our most powerful senses for evoking memories. If you offer coffee for your fund-raiser, the opportunity for future repeat sales to the same customer are excellent.
70% of adults in the United States drink coffee regularly.
Why Leelanau Coffee should be your fund-raising choice
Fund-raising is about earning money for your organization. Leelanau Coffee will return an average $4 – $5 for each 12-ounce bag sold!
You will find no finer coffee than Leelanau Coffee. Leelanau Coffee uses only the top grades of Arabica coffee from around the world, roasts them to perfection, and ships them out fresh.
Leelanau Coffee can custom label your school, church or event logo on every bag. For a nominal charge our in-house art department can create a label specific to your event or organization so your customers have your presence in front of them every morning!
Fresh is best when it comes to coffee, and Leelanau Coffee won't roast and package your coffee until we receive your order, so your customers will feel good about their purchase, and you.
Leelanau Coffee offers a choice of over 100 different coffees. If there's a certain coffee you're looking for, we probably have it, or can discuss obtaining it. If you want our advice, our knowledgeable staff will be happy to make recommendations.
Leelanau Coffee offers volume discounts. Simply call with your needs and if you qualify, we can quote you a discounted price. We also offer free shipping for orders over 50 lbs shipped to a single address.
Leelanau Coffee will also work with you to create custom programs for your organization. Whether a gift box or monthly shipment, we can help.
Call Steve at 800/424-5282, or email steve@coffeeguys.com for further details.