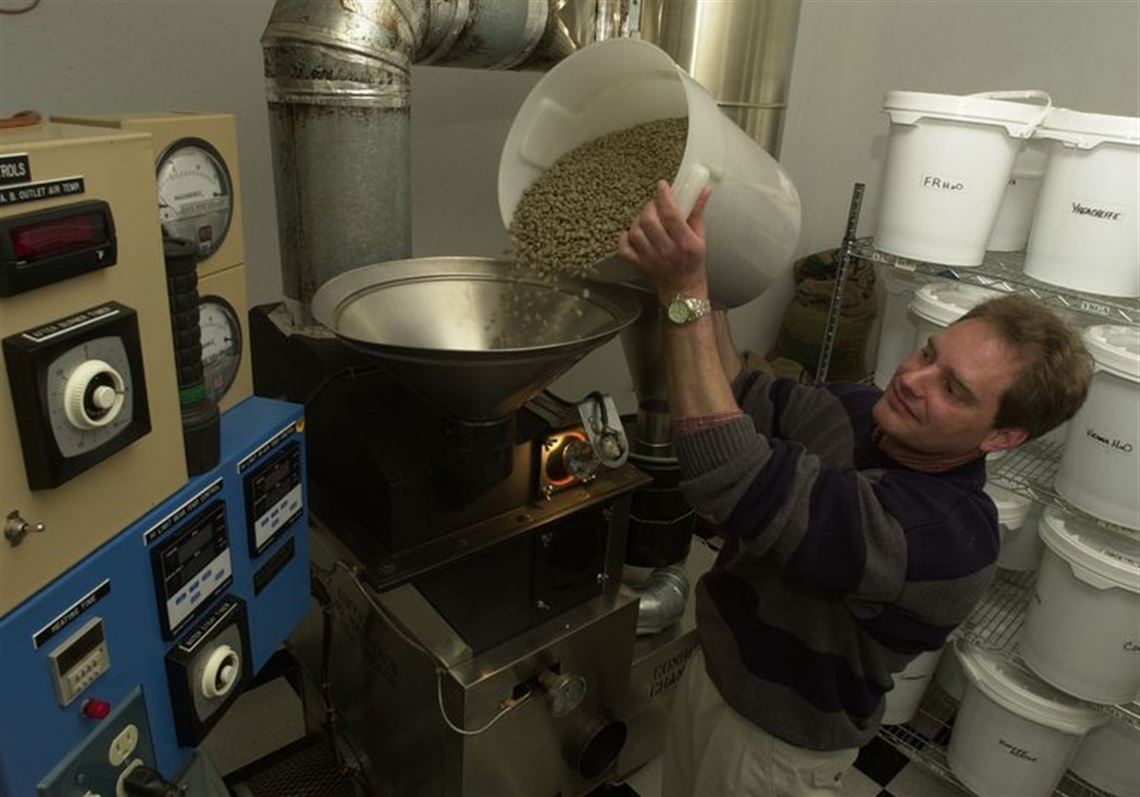 Steve Arens (President)
Born and raised in Mason, Michigan. His family vacationed in a modest cabin on Lake Michigan, and it was there Steve began his love of the Great Lakes. He already loved coffee! John and Steve drank coffee with their grandfatherly neighbor John Taylor, discussing the state of the Detroit Tigers and exchanging colorful limericks. John Taylor is on our logo toasting the water with his cup of coffee.
While bicycling around the country in his early 30s, Steve took a job as roaster and delivery man for a local roaster. One day the thought struck him: if sheep farmers in Whitefish, Montana can appreciate great coffee, what about the folks in Michigan? Soon, Steve returned to Glen Arbor, a place he enjoyed from previous travels, and opened the Leelanau Coffee Roasting Company. From humble beginnings on Lake Street, Leelanau Coffee has become a retail anchor in Glen Arbor, all due to Steve being too cheap to own a car.
Steve and his wife Danielle have two children.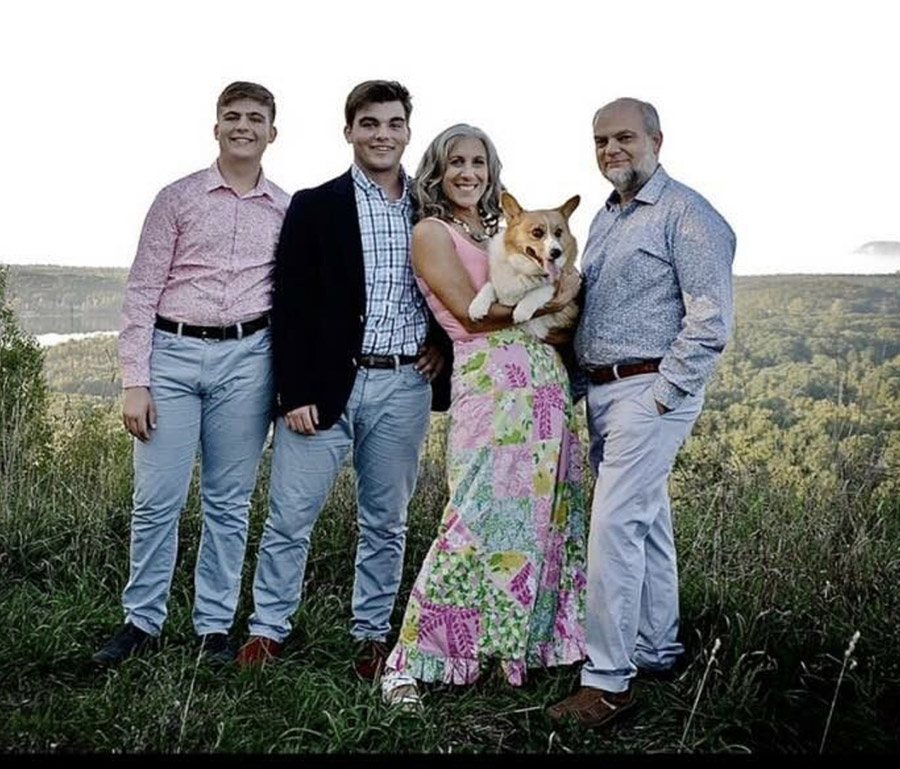 John Arens & family
John Arens (Vice President)
Grew up the same way as Steve, except being the little brother he suffered through the most hand-me-downs. Determined to own new clothes, he jumped into the working world as a graphic designer and quickly rose to the position of Art Director. John designed our distinctive logo, and helped Steve build the original location. When Steve opened the coffee roasting operation, John was eager to leave Lansing and head up north. While Steve focused on the roasting, John began building up the wholesale customers. When anything else needs building, John does that also!
John and his wife Jody have two children.