Leelanau Coffee Roasting Company works hard to provide our customers with the highest quality organic, fair trade and shade grown coffee on the market today. We are proud to be a USDA Certified Organic roaster.
When you purchase a pound of organic coffee from LCRC, you are participating in a very important effort in the coffee world today. Our brokers work directly with farmers in Colombia, Mexico, Guatemala and Sumatra, connecting us to people who have made a commitment to sustainable, managed and earth-sensitive agriculture.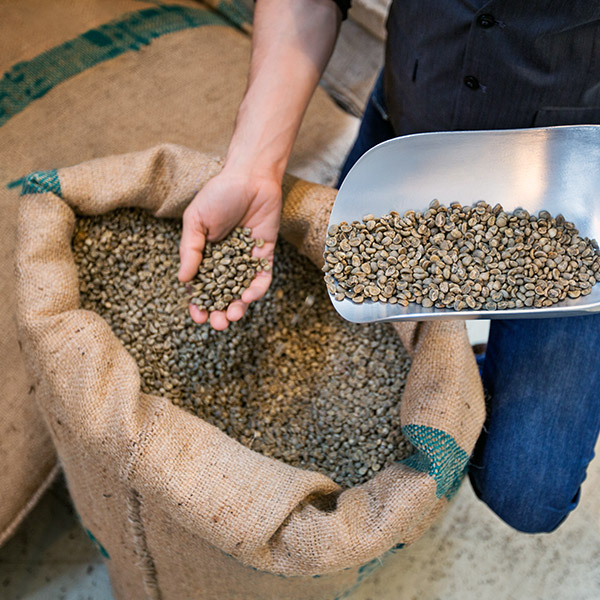 Organic coffees are grown without pesticides and chemical processes, which allow for diverse ecosystems, cleaner, more efficient irrigation systems, and healthier, more resistant crops. Fair trade coffees are grown, harvested and sold at internationally-mandated prices that guarantee small farmers a viable living and a corner in the global marketplace.
Completing the organic cycle, Leelanau Coffee Roasting's plant is certified organic by Midwest Organic Services Association, guaranteeing your coffee is organic from the field to your coffee maker.
Why shade grown coffee? Coffee is meant to be grown in dappled shade, unlike many high-production plantations today where shrubs are planted in full sun, resulting in scorched foliage and a bitter coffee flavor. Shade grown coffees are grown beneath a canopy of shade trees that encourage natural growth and mulch, and a mellow, even coffee flavor.
The organic beans we purchase have been certified to meet the USDA Organic, Fair Trade and Shade Grown specifications.
Leelanau Coffee Roasting is proud to be certified Kosher by the Chicago Rabbinical Council, and all of our coffees (including flavors) are Kosher. To view our Kosher Letter on the crcweb.org site.
Leelanau Coffee Roasting Company is certified USDA Organic through the Midwest Organic Services Association. Generally, our Organic coffees are also certified Fair Trade and Shade Grown, and these certificates are on file in our Corporate Office. Please call 800/424-5282 or email steve [at] coffeeguys.com to check a particular coffee's status.
And, while coffee itself is gluten-free, so are the flavorings we use, thus making Leelanau Coffee gluten-free across the board!
Interested in more? Check out www.ams.usda.gov, www.transfairusa.org, or contact us at info@coffeeguys.com.