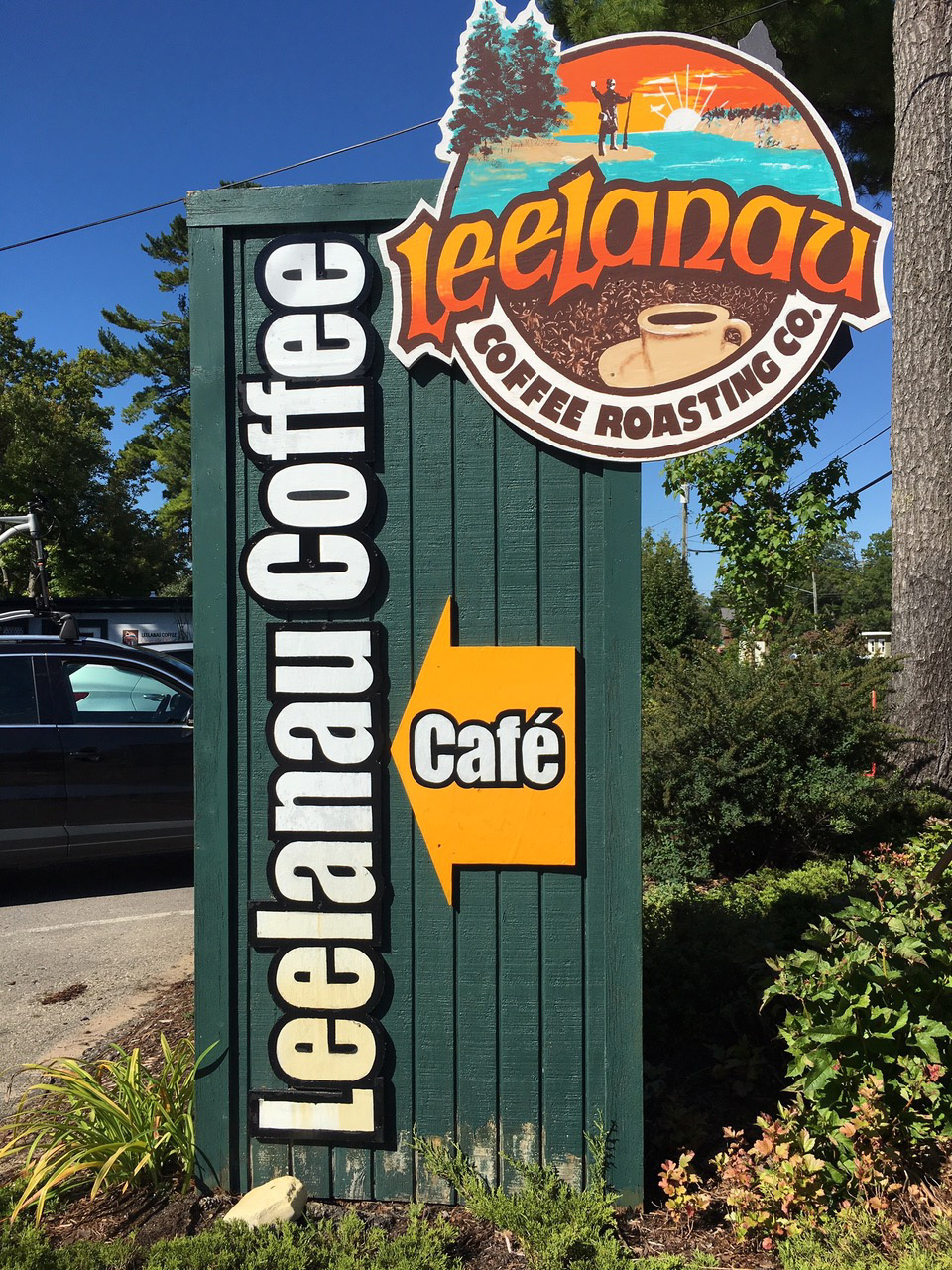 Every trip to Glen Arbor calls for a stop at Leelanau Coffee Roasting! Relax with your favorite espresso drink or coffee in the cafe or on the patio. Visit with actual locals (who will share some of the most intriguing political points of view, and conflicting advice on the best sights in the Sleeping Bear Dunes!). Get sound advice on coffee brewing from our staff (and free espresso lessons if you buy espresso for home use).
Roasting has now moved out of Glen Arbor to a larger facility, but we receive fresh coffee every day, and will be happy to tell you about it!
If you are on a tour, or a tour bus, contact us to arrange for special accommodations.